What a weekend! 🎆
Camp Bestival Dorset was everything a festival should be - amazing music, incredible food, beautiful weather and all round impeccable festival vibes! Can we do it all over again?
We're so thankful for your tireless efforts to help the Camp Bestival Dorset festival-goers have the best time! From getting the THOUSANDS of ticket holders through the gates as quickly as possible on the Thursday (Yellow Gate ticket scanners we're looking at you! 🙌), to helping reunite lost children with their parents, manning crossings across the site, assisting with medicals, directions and even a couple of fires - you played a huge part in making Camp Bestival Dorset happen! 👏
Plus, we helped break a Guinness World Record! It's not every day you can say you helped (or even took part in!) smashing the record for the Largest Ever Disco Dance! 🕺
The event organisers praised how well you dealt with every situation thrown at you and even commented on your excellent radio usage, so a massive thank you from us! ❤️
The feedback we've been receiving from you on socials and email about working with Hotbox Events at Camp Bestival Dorset has been wonderful to read! If you enjoyed your week with us and have a few minutes to send over a paragraph or two for our staff and volunteer feedback page...
Please email this to info@hotboxevents.com
Please also attach a photo of you at Camp Bestival Dorset if you can so this can be added to the Hotbox website!
Your feedback is a big help to those thinking of joining us in in future years; giving an idea of what working at a festival with Hotbox Events is like, so please do get in touch if you can!
We're already planning for next year and your suggestions are always taken into consideration; many of which help us to improve both our service to the festival goers and the experience for our stewards and volunteers. We're always up for changing things to improve the volunteer experience - like the change we made earlier this summer; asking our Zone Supervisors to sign out their teams in zone at the end of shifts as we heard you didn't like walking back to the compound to sign out 😊
So, if you do have any comments - good or bad - please don't hesitate to get in touch. We realise nothing is perfect so please don't be afraid of having a moan if there is something you'd like us to take into consideration for 2023!
Also, a huge thank you to all of our volunteers, paid stewards and staff who let us interview you on camera! Keep your eyes peeled for Jan, Beccy, Sof, Josh, Micki, Peggy, Lauren, Tom, Georgina, Martyn, Ola, Leo, John, Gianna, Lya and Keira popping up on our socials and website later in the year, as well as on the screens beside the main stage at Camp Bestival Dorset 2023! 🤩
We're working as fast as we can to get your deposits back to you as soon as possible. If Camp Bestival Dorset is the last festival you applied to this year your deposit will be sent as a cheque to the address in your PAAM Profile within 30 days of the last day of the festival - please ensure that the address in your PAAM Profile is up to date!
If you joined us as a paid steward you can now find everything you need to process your wages in the PAAM Portal under 2022 Paid Steward Wages Information.
If you'd like to join us again this summer, we still have spaces available at Camp Bestival Shropshire, Reading Festival and Leeds Festival! The remaining spaces are filling quickly so apply now if you'd like to join us again this year!
We're looking forward to welcoming you back to a festival soon! 🎪
More festivals you can apply to!
To find out more and apply choose the festival you're interested in, you'll then find all the info including when you'll need to arrive at the festival, how many shifts you'll do, how old you need to be to join us at festivals, the kind of things you'll get involved with and loads more!
Paying your deposit
As usual, you need to pay a refundable security deposit to join us this summer.
When joining Hotbox Events you only need to pay 1 deposit to join us at as many festivals as you like each summer!
So if you have already paid your deposit this summer you can join us at more festivals without paying again 😊
Deposits are returned within 30 days of the last day of a festival, if you have joined us before your deposit is discounted by 35%. There are no admin fees charged on deposits, so you receive your entire deposit back as long as you complete all of your shifts at the festivals!
Of course, if for any reason a festival does not go ahead, your security deposit will be returned to you in full.
Please remember that we cannot confirm your place until you have paid your deposit!
Messenger
If there is anything you would like to ask or you would just like to chat with us about, the easiest way is to...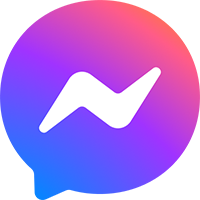 Connect with us on Messenger
Socials
You can connect with us @hotboxevents on Instagram, Twitter, Facebook, and LinkedIn
Connecting
If you would like to chat with others who have joined us before head to our Facebook Group and Forum
On Facebook and in our Forum you will find new and returning staff and volunteers chatting about what it is like to join us at festivals, arranging to share lifts, asking and answering questions about working at festivals and making new friends!
Videos
If you have not joined us at a festival before and are wondering what it is like, check out some of our staff and volunteer interviews!
In the interviews you will get to hear from those who have joined us talking about how they found their shifts, how they felt they were looked after by the Hotbox team, what it was like working solo for the first time, taking on more responsibility year on year, and even how the experience and confidence gained has helped with career progression away from festivals!
Photos
Another way to see what joining us is like is to check out some of our festival photos!
In our festival photo galleries, you will find thousands of photos covering our festival history over the past twenty years!
Going Solo
It's totally normal to be anxious before coming to a festival, particularly if you're coming solo! We get hundreds of messages every year from people wanting to join us but nervous about doing it, so we promise you're not alone! We're a very friendly bunch so if there's anything we can do to reduce your anxiety please get in touch! Try joining our Facebook Group to make friends with others before the festival - there are even a few WhatsApp groups that have been set up too!
Questions
If you have specific questions about joining us at festivals try our festival FAQs!
Our festival FAQs are regularly updated and packed full of answers to the questions we are usually asked, plus lots of handy hints and tips about working at festivals.
Newsletter
We usually send an email newsletter about once a month, if you would like to keep up to date you can subscribe!
Email
If you would like to drop us an email it's info@hotboxevents.com
Phone
You can reach our office by phone on the numbers below...
Tel: 01252849600 (UK) select option 2 for Hotbox Events
Tel: +441252849600 (International) select option 2 for Hotbox Events
Festival filled summer!
We cannot wait to welcome you to the Hotbox Events team for an amazing festival filled summer 😊