We've got some big news!
We have some new paid festival stewarding jobs available at Latitude Festival this summer!
The roles are based on the festival's fire towers in the campsites, working as marshals and spotters, so keeping an eye out for any hazards, suspicious behaviour, reporting anything that needs attention and helping to keep Latitude Festival safe for us all!
You can play your part in helping to make Latitude Festival happen whilst earning £10.56* per hour plus meals! *inc holiday pay for those on PAYE.
That's £337.92 to £422.40 depending on your shift pattern, free food, plus loads of time off to enjoy everything Latitude has to offer! It's the perfect excuse to go to another festival, whilst funding your travel to Camp Bestival, Reading or Leeds later in the year! 👀
You can find all the details below, and head to our Latitude info page to apply now!
First day onsite: Tuesday 19th or Wednesday 20th July
Last day onsite: Monday 25th July
Shift times: Early 09:00 to 17:00; Late 17:00 to 01:00; or Night 01:00 to 09:00
Number of shifts: One 8 hour shift every day from Thursday 21st to Sunday 24th / Monday 25th.
You'll work the same shift times every day - either all early shifts, all late shifts, or all night shifts.
Quantity of shifts: Either 4 or 5 shifts depending on the shift pattern.
Pay: £10.65 per hour including holiday pay (for those on PAYE).
Meals: 1 meal voucher per shift.
NB: You must be comfortable working at height!
You'll need to work on the fire towers that are around 6m tall, and will be climbing up and down ladders to access the top platform, so if you're not keen on heights one of our volunteer Campsite Assistant or Pixie team roles might be better suited for you!
No experience or training is required for the roles, we'll show you how to do everything you need to onsite at Latitude!
When off-shift you're free to enjoy the festival!
As a fire marshal and spotter, you'll get to enjoy the same facilities as the rest of our staff and volunteers at the festival including a secure staff campsite with car parking very close by, staff toilets and showers, free phone charging and unlimited tea and coffee!
Interested? Head to our Latitude page to apply and join us there! Shift patterns are allocated based on shift preferences and deposit payment date - so if you have a particular shift pattern you'd prefer to work, apply now!
When you apply, please choose the Paid Tower Stewards option from the dropdown on the Latitude Festival apply page so we know you are applying for a paid role!
If heights isn't for you, we still have places to join us as a volunteer Pixie in the Woods or CAT in the campsites! As a volunteer you'll have even more time off-shift to enjoy the festival and by selecting your shift preferences in advance you can make sure you're free for the bands you want to see!
There's an incredible line up at Latitude this year - catch Foals, Lewis Capaldi, Snow Patrol, Little Simz, Phoebe Bridgers, Fontaines D.C, Groove Armada, Manic Street Preachers, Alfie Templeman and many more playing across the weekend! 🎶
Meanwhile, Russell Howard, Frankie Boyle, Reginald D. Hunter and Aisling Bea take over the comedy tent! 🎪
The party will continue once the sun goes down - Massaoke returns this year (the clue's in the name, it's the world's biggest karaoke party!) alongside Gimme! Gimme! Gimme! ABBA After Midnight for all your Scandinavian 70s disco needs, whilst Charlotte Church's Late Night Pop Dungeon takes place at the Sunrise Arena! 🕺
Or you can take part in a whole host of activities during the day! Have a go at the circus skills classes, pottery workshops and even disco yoga, before heading over to watch the jam-packed programme of theatre, dance, poetry, podcasts and conversations - there's so much to explore! 🧘
We're so excited for this year's Latitude and we hope you are now too! If you're thinking of joining us solo, head over to our Facebook group to arrange lift shares and make some friends before you arrive. Over 50% of those who join us attend solo, then make friends at the festival that they return to volunteer with year after year, so we promise you won't be on your own for long!
Apply to join us!
To find out more and apply head to our Latitude info page!
Paying your deposit
As usual, you need to pay a refundable security deposit to join us this summer.
When joining Hotbox Events you only need to pay 1 deposit to join us at as many festivals as you like each summer!
Deposits are returned within 30 days of the last day of a festival, if you have joined us before your deposit is discounted by 35%. There are no admin fees charged on deposits, so you receive your entire deposit back as long as you complete all of your shifts at the festivals!
Of course, if for any reason a festival does not go ahead, your security deposit will be returned to you in full.
Please remember that we cannot confirm your place until you have paid your deposit!
Choosing shifts
You can choose the shifts you prefer a few weeks before each festival and we will confirm your shifts in advance, so you know when you will be on-shift and can plan your festival schedule!
Shift preferences are allocated based on deposit payment date, so the earlier you pay your deposit, the more likely you are to get your top shift preferences!
Messenger
If there is anything you would like to ask or you would just like to chat with us, the easiest way is to...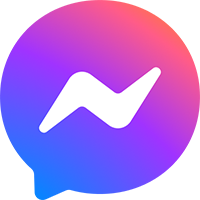 Connect with us on Messenger
Socials
You can connect with us @hotboxevents on Instagram, Twitter, Facebook, and LinkedIn
Connecting
If you would like to chat with others who have joined us before head to our Facebook Group and Forum
On Facebook and in our Forum you will find new and returning staff and volunteers chatting about what it is like to join us at festivals, arranging to share lifts, asking and answering questions about working at festivals and making new friends!
Videos
If you have not joined us at a festival before and are wondering what it is like, check out some of our staff and volunteer interviews!
In the interviews you will get to hear from staff and volunteers who have joined us talking about how they found their shifts, how they felt they were looked after by the Hotbox team, what it was like coming solo for the first time, taking on more responsibility year on year, and even how the experience and confidence gained has helped with career progression away from festivals!
Photos
Another way to see what joining us is like is to check out some of our festival photos!
In our festival photo galleries, you will find thousands of photos covering our festival history over the past twenty years!
Going Solo
If you are thinking about joining us but not sure about going alone, please don't worry! Every year more than half of those who join us do so on their own the first time and then return year after year to meet up with friends they have made!
Questions
If you have specific questions about joining us at festivals try our festival FAQs!
Our festival FAQs are regularly updated and packed full of answers to the questions we are usually asked, plus lots of handy hints and tips about working at festivals.
Newsletter
We usually send an email newsletter about once a month, if you would like to keep up to date you can subscribe!
Email
If you would like to drop us an email it's info@hotboxevents.com
Phone
You can reach our office by phone on the numbers below...
Tel: 01252849600 (UK) select option 2 for Hotbox Events
Tel: +441252849600 (International) select option 2 for Hotbox Events
Festival filled summer!
We cannot wait to welcome you to the Hotbox Events team for an amazing festival filled summer 😊