If you've got your place confirmed for Download in June we hope you're looking forward to it as much as we are!
We've received more applications than ever for Download this year and with a team of over 700 (and counting!) of us heading to Download in June it's going to be our biggest team ever at Donington Park! So a big thank you for applying to join us this summer! 🙌
There is an arrival date change we need to let you know about:
Download volunteers are now welcome to arrive from 12pm (midday) on Tuesday 6th June or on Wednesday 7th June.
Volunteer onsite briefings will be held at 7pm on Tuesday 6th June or Wednesday 7th June, instead of Monday 5th June.
We ask that volunteers please avoid arriving at Download on Monday 5th June.
The departure date for volunteers is remaining the same Monday 12th June.
We want you to have the best experience at Download, starting from the minute you arrive onsite! Volunteer accreditation won't be setup and waiting for you on the Monday and we can't guarantee that our compound in the staff area will be ready which may affect the availability of crew toilets and showers, power for phone charging, kettles and lighting on the Monday.
So to make sure your arrival at Download is as smooth as possible please arrive on Tuesday 6th June or Wednesday 7th June.
If you have already booked flights, trains, and ferries to arrive at the festival on the Monday and are unable to transfer these to Tuesday or Wednesday contact us so we can make arrangements for you.
We apologise for any inconvenience caused by the change in arrival dates.
With just 8 weeks to go until Download, what can you expect next?
Shift allocation will open around 3 weeks before the festival. We'll send you an email and post on our socials when we're ready for you to select your shifts!
We'll have around 30 different shift patterns for you to rank in order from most to least preferable. Every Download Festival volunteer shift pattern has at least 3 of the main event evenings off for you to enjoy the music! 🎶
Once shift patterns are confirmed, we'll open meal voucher ordering for you to pre-order discounted meal vouchers to use at crew catering. Further information about this will be sent out closer to the festival.
We'll also update the Info Packs in the PAAM Portal with further information about arrivals, including which gate to enter the site via and details about shuttle buses to and from the festival site. 🚌
In the meantime, you can check out what it's like to volunteer with us at Download in our staff and volunteer interviews!
Plus, head to our Facebook Group to make friends with other volunteers before the festival, arrange lift shares and share recommendations for the ultimate festival kit list! 🏕️
Last but not least, have you thought about making it a festival filled summer? If you've already signed up to volunteer at Download, you can log into your Hotbox Events PAAM account and apply to volunteer at more festivals this summer in just a few clicks! Your deposit also covers you to join us at Latitude, Camp Bestival Dorset and Camp Bestival Shropshire, with Reading and Leeds just requiring a £50 fully refundable deposit top-up to confirm your place there too! 🎪
See you at Download! 🤘
Messenger
If there is anything you would like to ask or you would just like to chat with us about, the easiest way is to...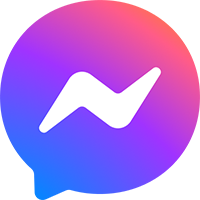 Connect with us on Messenger
Socials
You can connect with us @hotboxevents on Instagram, Twitter, Facebook, and LinkedIn
Connecting
If you would like to chat with others who have joined us before head to our Facebook Group and Forum
On Facebook and in our Forum you will find new and returning staff and volunteers chatting about what it is like to join us at festivals, arranging to share lifts, asking and answering questions about working at festivals and making new friends!
Videos
If you have not joined us at a festival before and are wondering what it is like, check out some of our staff and volunteer interviews!
In the interviews you will get to hear from those who have joined us talking about how they found their shifts, how they felt they were looked after by the Hotbox team, what it was like working solo for the first time, taking on more responsibility year on year, and even how the experience and confidence gained has helped with career progression away from festivals!
Photos
Another way to see what joining us is like is to check out some of our festival photos!
In our festival photo galleries, you will find thousands of photos covering our festival history over the past twenty years!
Going Solo
It's totally normal to be anxious before coming to a festival, particularly if you're coming solo! We get hundreds of messages every year from people wanting to join us but nervous about doing it, so we promise you're not alone! We're a very friendly bunch so if there's anything we can do to reduce your anxiety please get in touch! Try joining our Facebook Group to make friends with others before the festival - there are even a few WhatsApp groups that have been set up too!
Questions
If you have specific questions about joining us at festivals try our festival FAQs!
Our festival FAQs are regularly updated and packed full of answers to the questions we are usually asked, plus lots of handy hints and tips about working at festivals.
Newsletter
We usually send an email newsletter about once a month, if you would like to keep up to date you can subscribe!
Email
If you would like to drop us an email it's info@hotboxevents.com
Phone
You can reach our office by phone on the numbers below...
Tel: 01252849600 (UK) select option 2 for Hotbox Events
Tel: +441252849600 (International) select option 2 for Hotbox Events