The weather's getting chilly, is it time for a new hoodie?
After the huge response to our Download and Latitude merch this summer, we were inundated with requests for Reading & Leeds merch too!
So we're super excited to share with you our new Reading & Leeds hoodies and t-shirts!
The hoodies are thicker, softer, with improved printing and now come in red! We've also made the t-shirts thicker than our Download tees so they're perfect for colder autumn weather!
Our first unique Reading & Leeds design encompasses everything we love about Reading & Leeds Festival, from the 2x main stages to the fire towers and zone hubs, even the Reading bridge and LS23 make an appearance!
We've added both hoodies and t-shirts to our new online shop and are offering free UK and Ireland delivery with the discount code NEWRANDLMERCH until midnight Sunday 5th November!
Head to the Hotbox Festival Merch shop to buy yours now!
Messenger
If there is anything you would like to ask or you would just like to chat with us about, the easiest way is to...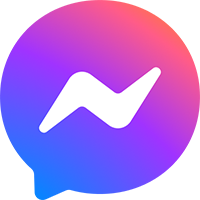 Connect with us on Messenger
Socials
You can connect with us @hotboxevents on Instagram, Twitter, Facebook, and LinkedIn
Newsletter
We usually send an email newsletter about once a month, if you would like to keep up to date you can subscribe!
Email
If you would like to drop us an email it's info@hotboxevents.com
Phone
You can reach our office by phone on the numbers below...
Tel: 01252849600 (UK) select option 2 for Hotbox Events
Tel: +441252849600 (International) select option 2 for Hotbox Events