We see all kinds of rumours and misconceptions flying around about what it's like to volunteer at music festivals, so we thought we'd set the record straight and bust some myths about what festival volunteering is really like! 🥊
Myth: It costs money to volunteer at a festival – FALSE!
You are required to pay a deposit to confirm your place, although this is refunded in full after the festival – we don't take any admin or processing fees so when you apply to volunteer with us it won't cost you a penny!
Myth: If I apply to volunteer now but change my mind or find out I can't make it and need to cancel my place, I'll lose some of my deposit – FALSE!
You have until 20 days before the arrival date of the festival to cancel your place and receive your deposit back in FULL – we don't charge a penny if you decide to cancel.
Myth: I can work with my friends – TRUE!
When you apply, you'll see a Friends section in your application, if you and your friends each put each other's names and email addresses in this section we guarantee you'll have the same shift pattern at the festival! There's no limit to the number of friends you can link up with so you can get a whole group together! 👯
Myth: It's safe to wait until closer to the festival to apply as there will still be places available – FALSE!
Paid steward places at Latitude Festival, Camp Bestival Dorset and Camp Bestival Shropshire have already filled for 2023, volunteer places at Download and Latitude are filling faster than they ever have before, and last year we were required to close volunteering applications for Camp Bestival Dorset early as demand was so high. So we recommend applying to volunteer and paying your deposit as soon as possible to confirm your place at the festival so you don't miss out!
Myth: All of the other volunteers will be going with their friends – FALSE!
Over 50% of volunteers who join us come on their own the first time so please don't be nervous about volunteering solo! You can join our Facebook group to make friends before the festival, so you have some friendly faces to meet up with when you arrive and as you'll always be working in pairs or threes on your shifts it's really easy to make friends once you're at the festival!
Myth: All of the other volunteers will be older/younger than me – FALSE!
Our team is aged from 18 all the way to 80, so don't worry if you're thinking that you'll be 20 years younger or older than everyone else! Volunteers join us who have just finished school, some who are at university or taking a gap year, others take a week off work to come and party on a festival site, and a growing number of retirees join us to do back to back festivals all summer, so festival volunteering isn't for one age group exclusively!
Myth: Volunteering at a festival will mean I'm cleaning toilets, litter picking or parking cars all week – FALSE!
None of our positions involve cleaning toilets, litter picking, or parking cars! There's a whole range of fun things you can get involved with when you volunteer at a festival with us, from dressing up as a Pixie at Latitude, helping out with the silent discos at Reading Festival, giving directions to stages and providing information on set times in the arena at Download Festival, to assisting with the Fancy Dress Parade at Camp Bestival. Our staff and volunteer interviews are a great way of getting an insight into what volunteering with us at a festival is like!
Myth: Because I didn't apply straightaway, I'm going to be stuck with rubbish shifts and work through all the headliners – FALSE!
We guarantee that all our volunteers will have at least 2 of the main festival evenings off-shift (or at least 3 of the main festival evenings at Download) to enjoy the bands and watch the headliners. Although the earlier you apply and pay your deposit the better chance you have of getting your top shift preferences, you can rest assured that whenever you apply you'll still be able to see a large percentage of the line up! 🎶
Myth: If I volunteer, I won't be able to enjoy the festival as much as I would as a ticket holder – FALSE!
Just because you're volunteering it doesn't mean you can't still have fun at the festival! When you're not on shift you're still able to go out, have some drinks and enjoy the festival just as much as you would as a standard ticket holder – you'll just have a private campsite, toilets and showers and free phone charging to come back to afterwards! You might even find that the little perks you get through volunteering mean you enjoy the festival even more! 😉
Myth: If I've already bought a ticket to the festival but I'd like to volunteer, Hotbox can refund my ticket – TRUE!
If you'd like to volunteer with us but have already bought a ticket, we can arrange for your festival ticket to be refunded. You can read more about this here
Myth: Once I've filled in my application my details are set in stone and can't change – FALSE!
You can change any details in your profile all the way up until the festival, so if you move house, want to edit your friends list, change your mind about bringing your car or anything else, you can edit your PAAM account whenever you like without it affecting your application.
Myth: If I volunteer, I need to be at the festival longer than if I was a member of the public – TRUE (mostly)!
Most of our team are required to arrive the day before the site opens to the public for a briefing that evening. This does vary from festival to festival so please make sure you check the event info pages so you know when you need to be onsite 🎪
Myth: If I'm volunteering at a festival I need to stay in a tent, I can't bring my campervan – FALSE!
You're welcome to bring your caravan, motorhome or campervan – provided it's a properly converted campervan and not just a van with a mattress inside! You can read more about bringing your caravan, campervan and motorhome to festivals with us here
Myth: I can bring my driving license to the festival site to prove my right to work in the UK – FALSE!
A driving licence is not proof that you can work in the UK, it's proof that you can drive 🚗 You can read what documents you can use to prove your right to work in the UK here
Got any other festival volunteering myths you want us to fact check? Drop us a line on Messenger or join our Facebook group to ask our awesome community of festival staff and volunteers your questions!
Apply now and get your festival volunteering place confirmed today!
What's it like to join us?
If you haven't joined us before and are wondering what it's like, check out our staff and volunteer interviews!
You can also join our Facebook group to chat with thousands of our previous staff and volunteers and make friends before the festival!
Messenger
If there is anything you would like to ask or you would just like to chat with us about, the easiest way is to...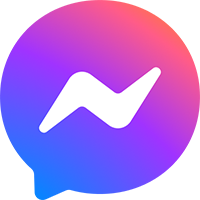 Connect with us on Messenger
Socials
You can connect with us @hotboxevents on Instagram, Twitter, Facebook, and LinkedIn
Connecting
If you would like to chat with others who have joined us before head to our Facebook Group and Forum
On Facebook and in our Forum you will find new and returning staff and volunteers chatting about what it is like to join us at festivals, arranging to share lifts, asking and answering questions about working at festivals and making new friends!
Videos
If you have not joined us at a festival before and are wondering what it is like, check out some of our staff and volunteer interviews!
In the interviews you will get to hear from those who have joined us talking about how they found their shifts, how they felt they were looked after by the Hotbox team, what it was like working solo for the first time, taking on more responsibility year on year, and even how the experience and confidence gained has helped with career progression away from festivals!
Photos
Another way to see what joining us is like is to check out some of our festival photos!
In our festival photo galleries, you will find thousands of photos covering our festival history over the past twenty years!
Going Solo
It's totally normal to be anxious before coming to a festival, particularly if you're coming solo! We get hundreds of messages every year from people wanting to join us but nervous about doing it, so we promise you're not alone! We're a very friendly bunch so if there's anything we can do to reduce your anxiety please get in touch! Try joining our Facebook Group to make friends with others before the festival - there are even a few WhatsApp groups that have been set up too!
Questions
If you have specific questions about joining us at festivals try our festival FAQs!
Our festival FAQs are regularly updated and packed full of answers to the questions we are usually asked, plus lots of handy hints and tips about working at festivals.
Newsletter
We usually send an email newsletter about once a month, if you would like to keep up to date you can subscribe!
Email
If you would like to drop us an email it's info@hotboxevents.com
Phone
You can reach our office by phone on the numbers below...
Tel: 01252849600 (UK) select option 2 for Hotbox Events
Tel: +441252849600 (International) select option 2 for Hotbox Events