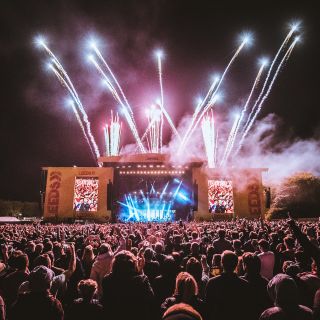 The deadline for Leeds Festival is now only a week away and there are only 28 places remaining! We've had lots of enquiries about volunteering at Leeds over the last few days so don't wait too long to apply or you may miss out!
Please remember that we are unable to offer a position until you have paid your deposit.
Also, the Hotbox Events forum is as active as ever and a great place to ask others what working at festivals is like!
If you're yet to apply and pay your deposit to secure your volunteer place and would like to join Hotbox Events at Leeds Festival please head over to Hotbox Events PAAM to apply and pay your deposit ASAP!
If you'd like any further information about volunteering with us at Leeds please head over to our Leeds Festival info page.
You can also find lots of info in our festival FAQs, and chat with experienced volunteers in our festival forum and social channels.
Of course if you'd prefer to chat with someone in our office please don't hesitate to get in touch!