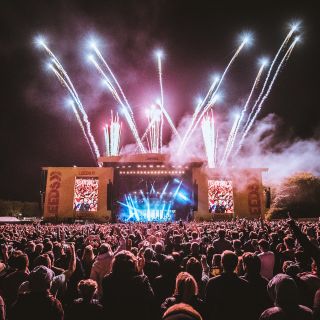 We've just opened the 2014 Hotbox Events volunteer applications for the Latitude Festival, Reading Festival and Leeds Festival!
If you've already signed up for a Hotbox Events PAAM account you can login and apply to volunteer with us at 2014's festivals now!
If you're yet to setup a PAAM account it's a quick and easy process to sign up and apply.
If you've volunteered with us before please make sure that your PAAM profile is up to date e.g. that your contact details and festival volunteering preferences are current.
Please also take a moment to read through the new sections and answer the additional questions we've added to the Hotbox Events PAAM profile for the 2014 festival season.
If you have any questions about volunteering with us in 2014 please don't hesitate to get in touch. You can reach us via our contact page, or chat with previous volunteers in our forum and via our social networks.
Don't forget our FAQs are also packed full of useful information to help through the application process. You''l find answers to all sorts of questions from deposit payments to Borders and Immigration document queries.
We can't wait to see you all at our festivals this summer, so what are you waiting for, get applying!