Ever wondered where the awesome photos of our staff and volunteers we use on our socials come from?
We're on the hunt for some photographers to join us at Latitude Festival, Camp Bestival Dorset, Camp Bestival Shropshire, Reading Festival and Leeds Festival this summer!
We need photographers to capture our teams of staff and volunteers working in all areas of the festival! Need some inspiration? Check out our festival photo galleries to see all the incredible images our previous photographers have taken!
Our photographers are paid to work a total of 24 hours spread across the festival and provided with meals. Plus, when not on shift, you're free to enjoy the festival!
The photos you take will be used on our socials and website throughout the year to showcase all the things our teams get involved in at the festival and to show how much fun volunteering at a festival can be. The best ones will also make it to the festivals' own socials and websites!
We're looking for strong portfolios of bright, clear images of people. We've found for example wedding photographers often make great festival photographers in the past!
Interested? Email us a link to your portfolio and let us know which festivals you'd like to join us at this summer.
When we put out the call for festival photographers, we usually receive a lot of applications! We only have 2 photographer places at each festival and are a small fulltime team at Hotbox, so if you don't hear back from us within a couple of weeks that probably means the places have already been snapped up!
We look forward to hearing from you and hope to see you at Latitude, Camp Bestival, Reading or Leeds this summer!
Please note unless as a background to staff and volunteer photos; our photographers do not have permission to take photographs of the acts/stages.
Prefer to volunteer with us at festivals?
To find out more and apply choose the festival you're interested in volunteering at, you'll then find all the info including when you'll need to arrive at the festival, how many volunteer shifts you'll do, how old you need to be to volunteer at festivals, the kind of things you'll get involved with when volunteering and loads more!
Paying your deposit
As usual, you need to pay a refundable security deposit to volunteer with us this summer.
When volunteering with Hotbox Events you only need to pay 1 deposit to volunteer at as many festivals as you like each summer!
Deposits are returned within 30 days of the last day of a festival, if you have volunteered with us before your deposit is discounted by 35%. There are no admin fees charged on deposits, so you receive your entire deposit back as long as you complete all of your shifts at the festivals!
Of course, if for any reason a festival does not go ahead, your security deposit will be returned to you in full.
Please remember that we cannot confirm your place until you have paid your deposit!
Choosing shifts
You can choose the shifts you prefer a few weeks before each festival and we will confirm your shifts in advance, so you know when you will be volunteering and can plan your festival schedule!
Shift preferences are allocated based on deposit payment date, so the earlier you pay your deposit, the more likely you are to get your top shift preferences!
Messenger
If there is anything you would like to ask or you would just like to chat with us about volunteering, the easiest way is to...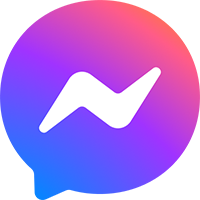 Connect with us on Messenger
Socials
You can connect with us @hotboxevents on Instagram, Twitter, Facebook, and LinkedIn
Connecting
If you would like to chat with others who have volunteered with us before head to our Facebook Group and Forum
On Facebook and in our Forum you will find new and returning volunteers chatting about what it is like to volunteer at festivals, arranging to share lifts, asking and answering questions about volunteering at festivals and making friends with other volunteers!
Videos
If you have not volunteered at a festival before and are wondering what it is like, check out some of our staff and volunteer interviews!
In the interviews you will get to hear from volunteers who have joined us talking about how they found their shifts, how they felt they were looked after by the Hotbox team, what it was like volunteering solo for the first time, taking on more responsibility year on year and progressing from a volunteer to staff role, and even how the experience and confidence gained has helped with career progression away from festivals!
Photos
Another way to see what volunteering is like is to check out some of our festival photos!
In our festival photo galleries, you will find thousands of photos covering our festival volunteering history over the past twenty years!
Going Solo
If you are thinking about volunteering but not sure about going alone, please don't worry! Every year more than half of those who volunteer with us do so on their own the first time and then return year after year to meet up with friends they have made whilst volunteering!
Questions
If you have specific questions about volunteering at festivals try our festival FAQs!
Our festival FAQs are regularly updated and packed full of answers to the questions we are usually asked, plus lots of handy hints and tips about volunteering at festivals.
Newsletter
We usually send an email newsletter about once a month, if you would like to keep up to date you can subscribe!
Email
If you would like to drop us an email it's info@hotboxevents.com
Phone
You can reach our office by phone on the numbers below...
Tel: 01252849600 (UK) select option 2 for Hotbox Events
Tel: +441252849600 (International) select option 2 for Hotbox Events
Festival filled summer!
We cannot wait to welcome you to the Hotbox Events team for an amazing festival filled summer 😊