To celebrate International Women's Day today we're sharing our tips on how to safely attend a music festival as a solo female.
Going to a festival on your own can be an amazing experience - you get the freedom to plan your own festival schedule and see all the bands only you want to see! However, we know attending a music festival on your own can be scary for any gender and we hope the tips we've picked up over the years can help reduce some anxiety and help you have a safe and enjoyable time at the event!
When you arrive at the festival introduce yourself to those camping around you and offer to keep an eye on each other's tents. It can be reassuring to see a familiar face each morning when you get up!
Familiarise yourself with the route from your tent to the nearest toilets, water points, showers, and the arena. Best done in the daytime as it will make finding your way back to your tent much easier when it gets dark!
Remember to look after yourself! Keep hydrated and remember to apply sunscreen, even if it's cloudy as you'll be outside all day and can still get burnt. It won't be an enjoyable festival if you're dehydrated all weekend!
Make sure your phone is charged up on a daily basis and try to charge it in the early afternoon, so you have enough battery for the night when it gets dark. We have free phone charging points in the Hotbox compound, or you can bring a few pre-charged battery packs to the festival to charge on the go.
If you're walking alone, walk confidently! You're less likely to get stopped if it looks like you know where you're going, and your confidence will make others less likely to bother you.
Don't leave your drink unattended or accept drinks from strangers and if your drink doesn't taste right, don't finish it. Consider bringing a scrunchie drink cover - these can prevent spikings and double up as a cute hair accessory! If you start to feel unwell, seek medical attention from the nearest member of the festival team who should be wearing an official hi-vis tabard (festival or company branded and usually numbered too).
Strike up a conversation with the people you're stood near in the crowd, the band you're there for is a good conversation starter! That way, if things get too rough in the crowd you've got someone there to look out for you.
If you become uncomfortable in the festival campsites or arena head to the nearest information point. If you can't find one, follow the coloured bunting and look out for a wooden chalet, gazebo, or coloured caravan with a large noticeboard outside - these are the zone hubs which are dotted across the festival site. There are Hotbox Events staff and volunteers at the zone hubs working 24/7 throughout the festival who are there specifically to help you enjoy your festival!
Report anything or anyone suspicious to a member of the Hotbox team, particularly if anyone is making you feel uncomfortable. This can be done anonymously if you wish!
Use our Facebook group Hotbox Events Festivals to make friends with others at the festival before the event so you have some friendly faces to meet when you arrive at the festival and people to hang around with in the arena. We loved seeing the Solo Girls' WhatsApp Group Chats being set up via our Facebook group last year!
This is the big one, instead of going on your own as a ticket holder, sign up to volunteer with us! Volunteering at a festival means there's always someone there looking out for you, and you get other perks, like a secure campsite, only accessible to Hotbox Events staff and volunteers! 50% of our volunteers come on their own the first year, then make friends at the festival that they return to volunteer with year after year. If you're interested in hearing some feedback from previous volunteers who attended solo, check out some of our staff and volunteers chatting about their experiences in our videos here!
We hope these tips have empowered you to come to a festival alone this summer! We're totally biased, but it's an incredible way to make new friends and impress yourself with your self-confidence, we promise you'll get such a buzz from doing it!
If there's anything we can do to reassure you or ease any anxiety please get in touch with us! It's totally normal to feel nervous before coming to a festival on your own but we promise the nerves will disappear as soon as you arrive and start enjoying the festival vibes!
How to apply
To find out more and apply choose the festival you're interested in volunteering at, you'll then find all the info including when you'll need to arrive at the festival, how many volunteer shifts you'll do, how old you need to be to volunteer at festivals, the kind of things you'll get involved with when volunteering and loads more!
Paying your deposit
As usual, you need to pay a refundable security deposit to volunteer with us this summer.
When volunteering with Hotbox Events you only need to pay 1 deposit to volunteer at as many festivals as you like each summer!
Deposits are returned within 30 days of the last day of a festival, if you have volunteered with us before your deposit is discounted by 35%. There are no admin fees charged on deposits, so you receive your entire deposit back as long as you complete all of your shifts at the festivals!
Of course, if for any reason a festival does not go ahead, your security deposit will be returned to you in full.
Please remember that we cannot confirm your place until you have paid your deposit!
Choosing shifts
You can choose the shifts you prefer a few weeks before each festival and we will confirm your shifts in advance, so you know when you will be volunteering and can plan your festival schedule!
Shift preferences are allocated based on deposit payment date, so the earlier you pay your deposit, the more likely you are to get your top shift preferences!
Messenger
If there is anything you would like to ask or you would just like to chat with us about volunteering, the easiest way is to...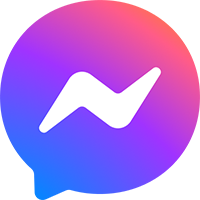 Connect with us on Messenger
Socials
You can connect with us @hotboxevents on Instagram, Twitter, Facebook, and LinkedIn
Connecting
If you would like to chat with others who have volunteered with us before head to our Facebook Group and Forum
On Facebook and in our Forum you will find new and returning volunteers chatting about what it is like to volunteer at festivals, arranging to share lifts, asking and answering questions about volunteering at festivals and making friends with other volunteers!
Videos
If you have not volunteered at a festival before and are wondering what it is like, check out some of our staff and volunteer interviews!
In the interviews you will get to hear from volunteers who have joined us talking about how they found their shifts, how they felt they were looked after by the Hotbox team, what it was like volunteering solo for the first time, taking on more responsibility year on year and progressing from a volunteer to staff role, and even how the experience and confidence gained has helped with career progression away from festivals!
Photos
Another way to see what volunteering is like is to check out some of our festival photos!
In our festival photo galleries, you will find thousands of photos covering our festival volunteering history over the past twenty years!
Going Solo
If you are thinking about volunteering but not sure about going alone, please don't worry! Every year more than half of those who volunteer with us do so on their own the first time and then return year after year to meet up with friends they have made whilst volunteering!
Questions
If you have specific questions about volunteering at festivals try our festival FAQs!
Our festival FAQs are regularly updated and packed full of answers to the questions we are usually asked, plus lots of handy hints and tips about volunteering at festivals.
Newsletter
We usually send an email newsletter about once a month, if you would like to keep up to date you can subscribe!
Email
If you would like to drop us an email it's info@hotboxevents.com
Phone
You can reach our office by phone on the numbers below...
Tel: 01252849600 (UK) select option 2 for Hotbox Events
Tel: +441252849600 (International) select option 2 for Hotbox Events
Festival filled summer!
We cannot wait to welcome you to the Hotbox Events team for an amazing festival filled summer 😊