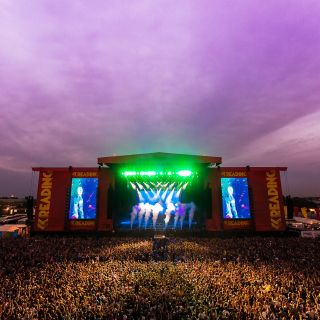 We have just reopened the 2009 Reading Festival Application!
Reading Festival has asked us to run the Helpful Arena Teams (HATs). Our HATs will be based in the arena and much like our CATs; the HAT role is to be a point of contact for the festival goers - answering questions, providing useful information, directions, and keeping an eye out for any problems.
If you would like to join us at this year's Reading Festival please apply and pay your deposit via Hotbox Events PAAM ASAP.
Due to the late addition of the new team the Reading Festival PNC deadline has been extended; we can now accept new Reading Festival applicants until 1pm on Monday 17th August.
Since we closed the Reading Festival application in mid-May we have had a few cancellations for CAT positions so please be aware that your application is not role specific - we may ask you to work as a HAT or a CAT! If you would prefer one of the roles please mention this when booking in.
You can find out more about volunteering at Reading Festival here.
If you have any queries about the 2009 festivals please get in touch here.
Also, the Hotbox Events forum is as active as ever and a great place to ask others what working at festivals is like!