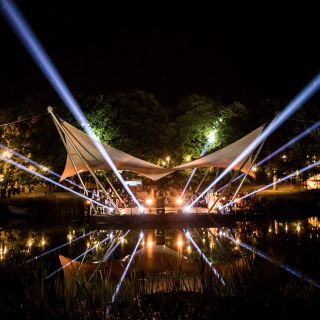 All those who worked at a festival with Hotbox Events in 2011 and adhered to the Terms & Conditions should receive their deposit return next week!
The cheques are booked for collection with Royal Mail on Monday 24th October. They are heading out first class so with a good tailwind this should mean you receive your deposit on Tuesday or Wednesday of next week!
International returns (only) are being sent via PayPal - you should receive an email from us to confirm your PayPal email address.
If you haven't received your cheque or PayPal deposit return by the 1st November please contact us then.
We've had a number of enquiries from you asking when the photographs will be available online, clearly we're not the only ones missing the festival fields and summer sun as the temperature drops. We're hoping to get these uploaded as soon as possible but there an awful lot of them to go through, so please bear with us and we'll let you know as soon as they're up.
Many thanks for all of your work in 2011 and we hope to see you at another festival soon!