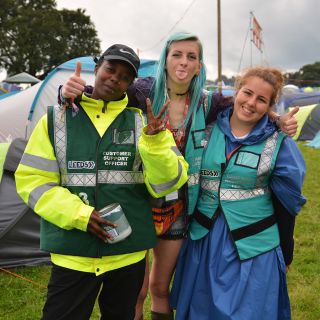 Festival Republic has been in touch to let us know that the levels of crime at the 2011 Leeds Festival were the lowest ever!
Overall crime was down 40% compared to the 2010 Leeds Festival (which was a good year anyway) and every zone had lower crime levels than 2010!
We've always said what an impact having you, the volunteers, has made to the safety of these festivals and we continue to see that in action year after year. Having you patrolling around the campsites and arenas keeping an eye out for suspicious behaviour and the welfare of the festival goers is a key part of the overall security of the festivals and yet again our volunteers have proven that.
A huge thank you to everyone who worked with us at the Leeds Festival in 2011 and helped to make it a safer event for everyone!