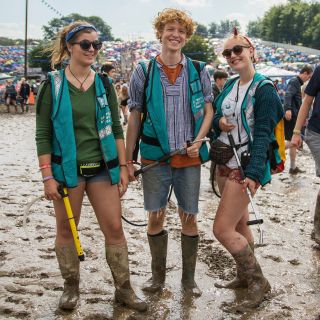 All here at Hotbox Events hope you're surviving the winter and not missing the summer festival fields too much!
We're starting to receive enquiries from people wanting to work with us at 2012's music festivals! The Hotbox Events festival volunteer application for Reading Festival, Leeds Festival, Latitude Festival and The Big Chill Festival is planned to go live for 2012 on the 5th March 2012!
If you already have a Hotbox Events PAAM account we'll send you a message via PAAM as soon as the 2011 application is live so you can apply and hopefully join us!
If you don't have a Hotbox Events PAAM account you can get prepared by signing up today!
You can also keep up to date by joining the Hotbox Events Newsletter.
Also, please make sure your Hotbox Events PAAM account is up-to-date including your personal and contact details - have you moved house? Has your mobile phone number changed? Have you realised that the photo you uploaded to your profile isn't the look for 2012 and could do with an update?
If you would like to talk with someone about working with Hotbox Events at a 2012 music festival please contact us.
Looking forward to seeing you in a festival field in 2012!