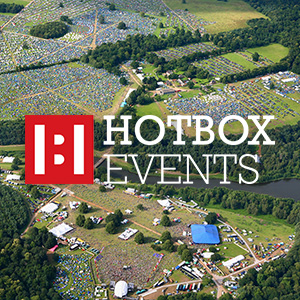 All here at Hotbox Events hope you've had a very good winter and you're looking forward to a festival filled summer!
The 2011 Hotbox Events Festival Application is planned to go live in early March! If you already have a Hotbox Events PAAM account we'll send you a message via PAAM as soon as the 2011 application is live so so you can apply and hopefully join us at the Reading Festival, Leeds Festival, Latitude Festival and The Big Chill Festival!
If you don't have a Hotbox Events PAAM account you can get prepared by signing up here.
In the meantime please make sure your Hotbox Events PAAM account is up-to-date including your personal and contact details - have you moved house since last year? Has your mobile phone number changed? Have you realised that the photo you uploaded to your profile last year isn't the look for 2011 and could do with an update?
If you'd like to keep up to date with PAAM you can now follow PAAM on Twitter and find PAAM on Facebook!
Also if you've ever wondered what PAAM gets up to behind the scenes pop over and take a look at the PAAM website!
We're all looking forward to seeing you all in a field soon!