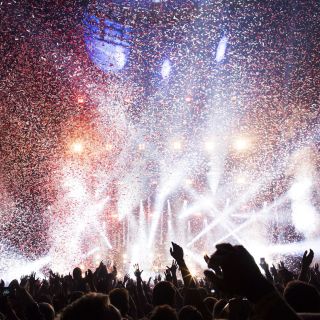 Many thanks to all who worked with Hotbox Events at the Latitude and Big Chill Festivals! All here at Hotbox hope you're looking forward to Reading and Leeds as much as we are!
In the meantime please find a personal thank you from Dave Ingram, Festival Republic's Campsite Manager at the Latitude Festival and Big Chill Festival for all of your work so far this summer!
Would you please pass on my thanks to the Campsite Assistance Teams that have volunteered at both Latitude and the Big Chill in 2011.
At Latitude with so many diverse roles to fill the organisation and supervision of the volunteers was excellent throughout. With some difficult site conditions to deal with the whole team not only assisted the festival into a memorable experience for many, they did it with a smile and a helpful way that can only come from wanting to be at the festival and believing they can make a difference to how the festival feels for the public.
I have received so many comments from the Zone Managers at the Big Chill stating that the effort that is put in by the CATs is brilliant, so helpful and so willing to make sure the correct information gets out to the public.
The CATs go from strength to strength and I look forward to the Leeds Festival and the difference the CATs make in producing one of the best festivals in the country! Good luck for Reading too!
All the Best - Dave Ingram, Festival Republic Campsite Manager