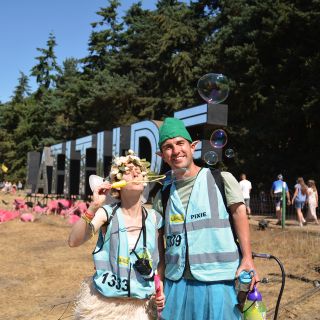 You can now view the shift patterns available at Latitude Festival and choose your preferences!
To do this you need to login to Hotbox Events PAAM and click the 'event info' button for Latitude Festival.
On the event info page you will be able to view the shifts available and select your preferences.
Each shift pattern has three 8 hour shifts. The shift patterns have been designed to ensure that all volunteers have at least 16 hours between shifts and at least two evenings off to enjoy the festival!
Don't forget if you're volunteering with a group of friends, to make sure you let us know that you'd like to volunteer together. You can do this by logging in to your PAAM profile and listing your friends and filling in their details in the 'friends section'.
Also, if you have any assistance needs you think we should be made aware of be sure to detail those in the relevant section of your profile so we can make any necessary arrangements in advance.
Please make sure you read the info provided with the shift pattern table - at the bottom of the PDF you'll find via the event info page - as this fully explains how the shifts are organised.
Once your shift pattern has been allocated it will be displayed on your overview page!
Any queries please contact Hotbox.