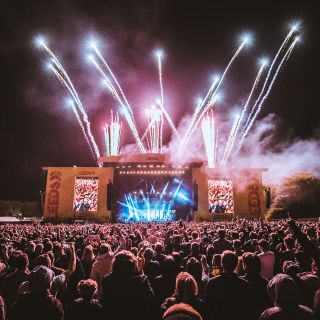 A huge thank you to everyone who worked with Hotbox Events at the 2012 Reading and Leeds Festival! We hope you had a great time, got home safely and you're not missing working and partying in the festival fields too much!
Throughout both festivals we received fantastic feedback from Festival Republic about all of our event staff and festival volunteers. The recruitment and management of 1,300 staff and volunteers is no mean feat. That together we not only managed it but also performed so well as a team at both festivals is a huge achievement!
No matter how you spent your festival; volunteering in the campsites; up and down fire towers; looking after the silent disco; handing out free beer and breakfast baps; running the office; supervising the shifts or zones; managing the team; driving the minibus or keeping us all communicating from control, we couldn't have asked for more!
If you have a few minutes to send us some feedback for our staff and volunteer feedback page please do - we always love hearing from you! You can find the contact details at the top of the feedback page. Please don't forget to send us a photo too!
Leeds Festival photo by Giles Smith.