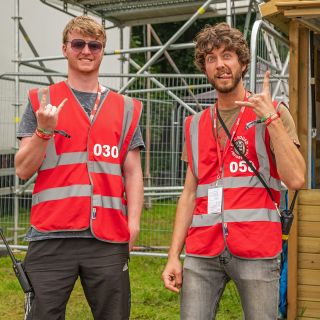 We've just posted deposit returns to all those who paid a deposit to volunteer at a festival with Hotbox Events in 2012 and adhered to the Terms and Conditions. We'd expect Royal Mail to have all the cheques delivered by the beginning of next week but please give them a little time to arrive.
If you're waiting on an international return we will have been in touch to confirm your PayPal account details, you should receive email notification of your international PayPal return within the next 24 hours.
If you haven't received your cheque by Monday 29th October please contact us.
You'll find more information on why the deposit returns process takes as long as it does in our FAQ here, where we shed a bit more light on what's involved in the process of getting your deposit returns back to you all.
Many thanks for all of your work in 2012 and we hope to see you at another festival in 2013.
As we get closer towards the end of the year we'll be giving some more details on how you can volunteer with us in 2013 and we expect to be opening up applications for the 2013 festival season.
We'll also be updating our galleries with all the amazing photographs taken of you lot throughout the season, and we promise there are some great shots to have a look at and a few where you'll inevitably wonder what on earth you were doing to cause that facial expression... captions on a postcard/email.