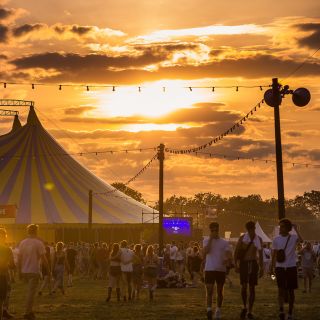 With the nights now closing in the 2013 festival season probably seems a long way off but the plans for next year are already starting to take shape!
You may have heard some of the Glastonbury Festival buzz following the record breaking ticket sales, coupled to this are changes to the dance area at the 2013 Glastonbury Festival, a reinvention of The Big Chill Festival for 2013, Hyde Park Concerts news following disputes between Live Nation and Westminister Council over noise restrictions in 2012!
The blog has the lowdown on all the latest happenings in the festival world. We know many of our Hotbox Events volunteers will be excited to hear more news about a possible return of a festival to the Eastnor Castle site where The Big Chill took place. Melvin Benn of Festival Republic has revealed that options are being considered for returning a festival to the site, perhaps not The Big Chill but something similar. We're keeping our ears to the ground for further updates on that one.
It is with great sadness that Guilfest will no longer be taking place. Guilfest was a particular favourite of ours. It has always been a great example of how small local festivals should be. The reason for the closure was due to poor ticket sales and weather at last years event and the increasing levels of competition across the festival industry with the numbers of smaller local festivals growing year after year.
To get up to date with all the 2013 festival and event news head over to the PAAM Event Management Software Blog and check out their latest posts 2013 Festival News and 2013 Festivals Rumours and News - Artists and Bands at 2013 Festivals