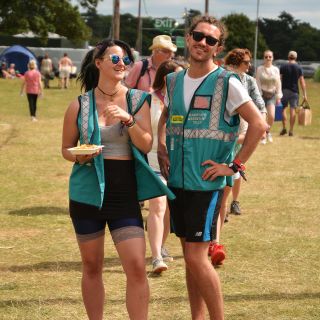 With the 2013 Reading Festival and Leeds Festival tickets going on sale this week and the 2013 Latitude Festival tickets at the beginning of December, we're receiving enquiries about the Hotbox Events 2013 festival volunteering applications.
The Hotbox Events festival volunteer applications are planned to open at the beginning of March for the 2013 festival season.
We usually open the festival and event applications on a Monday so for 2013 we're planning on opening on the 4th March.
If you'd like to be the first to know when the applications open please make sure your Hotbox Events PAAM account is up to date - we'll send an email out via PAAM when we open the 2013 festival applications.
If you haven't yet setup a Hotbox Events PAAM account you can sign up via the link above. It's free to setup an account and you'll then be able to apply to volunteer with Hotbox Events quickly and easily.
If you're new to volunteering with Hotbox Events and would like to get a bit more information so you have a better idea of what to expect from your shifts and what the different roles entail, check out our FAQs for everything you need to know before applying to join us in 2013!
If you have any queries about volunteering with Hotbox Events please contact us.