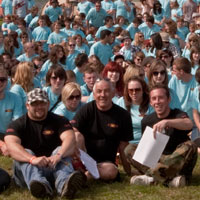 The 2012 Hotbox Events festival stewarding staff and volunteer applications are now open!
If you already have a Hotbox Events PAAM account you can login and apply now to work with Hotbox Events at the 2012 Reading Festival, Leeds Festival and Latitude Festival!
If you don't have a Hotbox Events PAAM account you can sign up via the link above..
Please make sure your Hotbox Events PAAM account is up-to-date including your personal and contact details - have you moved house? Has your mobile phone number changed? Have you realised that the photo you uploaded to your profile isn't the look for 2012 and could do with an update?
You can find more information about working at the festivals on our festival jobs and festival work page.
If you would like to talk with someone about working with Hotbox Events at a 2012 music festival please contact us.