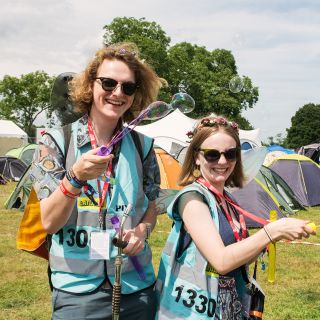 The 2012 Hotbox Events festival volunteer stewarding applications are planned to open at midday on Monday 5th March 2012 - so only a few days away!
Once the applications are open you'll be able to apply to work with Hotbox at the 2012 Reading Festival, Leeds Festival and Latitude Festival!
If you already have a Hotbox Events PAAM account we'll send you a message via PAAM as soon as the 2011 application is live so you can apply!
If you don't have a Hotbox Events PAAM account you can get prepared by signing up here.
Please make sure your Hotbox Events PAAM account is up-to-date including your personal and contact details - have you moved house? Has your mobile phone number changed? Have you realised that the photo you uploaded to your profile isn't the look for 2012 and could do with an update?
If you're considering joining us at this year's festivals, a great way to get an idea of what to expect is to check out our forum. Many of our current and previous staff and volunteers are on there chatting away about everything festivals and they're a friendly bunch so feel free to ask them whatever questions you might have.
If you would like to talk with one of our office team about working with Hotbox Events at a 2012 music festival please contact us.