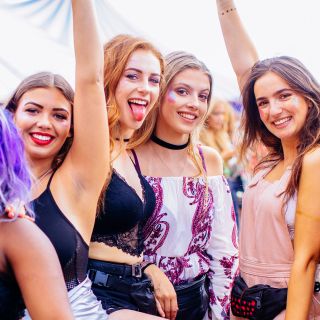 It's not long now until our first festival of the season - the 2012 Latitude Festival!
We'll be sending out information soon for all of our festival volunteers.
If you've not applied to join us at the 2012 Latitude Festival yet please apply and pay your deposit ASAP as we've got less than 100 Campsite Stewarding, Arena Stewarding and Pixie Stewarding positions left!
We'll let you know how to choose your shift preferences via Hotbox Events PAAM and a few weeks before the 2012 Latitude Festival we'll send you all your festival stewarding Information Packs!
Whilst you're eagerly awaiting the above if you're starting to think about festival packing we have some handy hints and tips for you! The fantastic guys over at the PAAM Event Management Software Blogging machine have kicked in for the 2012 festival season and their first post is all about festival essentials and festival camping! The post talks about everything from mallets and wet wipes to headwear and box wine!
Additional to the above check out the Festival Survival Guide which includes a list of everything you could possibly need on a festival site! Very handy if you can't remember all the things you forgot last year!
If you have any questions about working with Hotbox Events in 2012 please get in touch via our contact page!