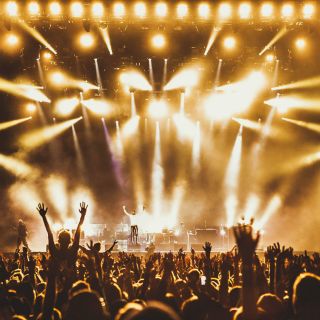 If you've ever been interested in seeing how things work behind the scenes at the Reading and Leeds Festivals you can now do this via Festival Republic's new apprenticeship scheme!
Reading and Leeds Festivals have announced that it will be offering two 12 month apprenticeships and ten internship placements, for each festival, of up to 3 weeks to give 2012 Reading and Leeds Festival goers the opportunity to get involved with PR; Marketing; Production; Sustainability; Sponsorship; Artist Liaison; Digital Media; Social Media; Ticketing; On site at Reading; On site at Leeds, and with associated companies such as Scream PR (broadcast PR) and Hall or Nothing (print and online PR).
The aim of the Reading and Leeds Festival Internship scheme is to provide experience in the festival and events industry to young people; enhancing their skills and experience as they look to begin their careers. The new placements will be based at the London office of Festival Republic and the Reading and Leeds Festival sites, applicants must be between 18-25 years of age, basic expenses will be paid.
For more information please visit the Reading and Leeds Festival Internships post on the Reading and Leeds Festival websites.