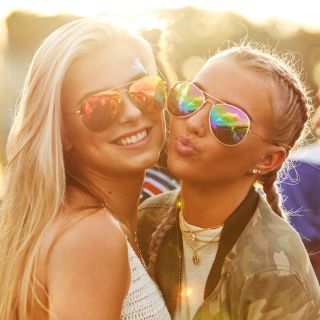 With less than a week until the 2012 Latitude Festival we hope you're as excited as we are!
You're probably starting to pack for the festival, or at least thinking about starting to pack...
If you'd like a few reminders of what to bring with you head over to the PAAM Event Management Software blog where you'll find handy posts all about festival packing, festival camping, festival survival, festival fashion, festival essentials and more!
Some of the top posts we recommend giving a read are:
Festival Survival Guide
Festival Fashion Essentials
Festival Essentials List and Festival Camping Checklist
You can view all the above articles here.
If you happen to be looking for some fashion inspiration for what a festival volunteer might wear, head over to our galleries where you'll find a range of different styles from years gone by. Maybe you could be this year's festival fashion trendsetter and you'll be the one featuring in our 2012 galleries!