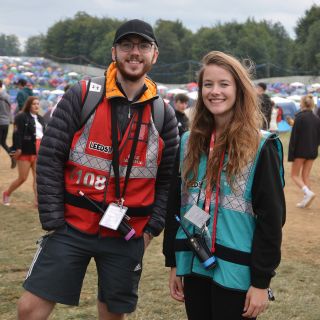 We hope you had a fantastic time volunteering at festivals with Hotbox Events in 2012!
If you worked with us you will have been trained and worked in all sorts of areas at the Reading Festival, Leeds Festival and Latitude Festival, many to do with public safety.
Hopefully you both enjoyed and learnt from your time working with Hotbox Events and you're looking forward to joining us at another festival in 2013!
If you're now looking forward to heading off to one of the many UK autumn and winter festivals, or you're feeling a bit flush and heading abroad to a foreign festival, before you go check out this week's PAAM Event Management Software Blog which is all about festival safety and festival security:
Staying Safe at Festivals - Festival Safety and Festival Security
The blog is written with years of festival going experience behind it, over the years we've witnessed pretty everything you can think of at a festival from questionable fashion choices to various other questionable decision people make when they might have had a beverage too many.
Festival sites have many staff and volunteers with the sole purpose of keeping festival goers safe and making sure everyone has a great time, however it's important to look out for yourself and your mates too. There's not much point in heading to a festival and then not being able to remember any of it when it's all done and dusted.
The blog gives you some good advice about making the most of your festival experience and how to let loose responsibily after all we want to make sure everyone gets home safe and wants to return year after year.