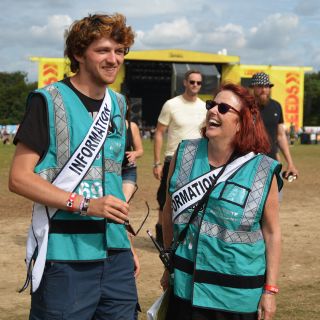 Festival volunteer positions are filling up fast for the 2012 Leeds Festival! Out of the 555 volunteer positions at Leeds Festival we only have 72 spaces remaining!
If you would like to join us at the 2012 Leeds Festival please apply ASAP to avoid disappointment!
Remember when you work with Hotbox Events as a festival volunteer you get free festival tickets so you can enjoy the festival when you're not working!
Volunteer positions at the 2012 Latitude Festival are also filling up quickly. You can check how many positions are remaining via the Volunteer at Latitude Festival page.
If you already have a Hotbox Events PAAM account you can login and apply now to work with Hotbox Events in 2012!
If you don't have a Hotbox Events PAAM account you can also sign up via the link above.
You can find more information about working at the festivals on our event jobs and event work page.
If you would like to talk with someone about working with Hotbox Events at a 2012 music festival please contact us.