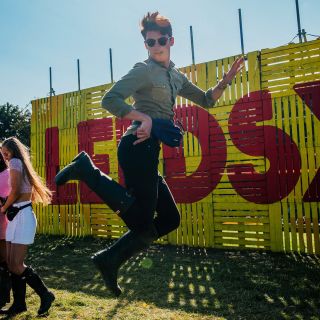 With the 2012 Reading and Leeds Festivals only a week away we hope you're all looking forward to working with Hotbox Events!
We realise that as much as you're looking forward to the work - you're also looking forward to the party! When you are off shift please be mindful of the fact that you need to be bright-eyed and bushy-tailed at the start and for the duration of your shifts.
To help with this, please head over to the PAAM Blog and check out their ultimate festival hangover prevention and festival hangover cures post!
In our many years of working at festivals, we know that everyone likes to work hard and play hard, however working hard when you've played too hard the night before can be a rough experience! So there's a few tips on how to make the most of your festival experience and not suffer the after effects too much.
Other posts from the PAAM Event Software Blog that would be well worth a read before you head to the Reading or Leeds Festival include:
Festival Survival Guide
Festival Fashion Essentials
Festival Essentials List and Festival Camping Checklist
If you have any questions about what else to bring with you to make your festival experience the best it can be take a look at our FAQs for all sorts of info.