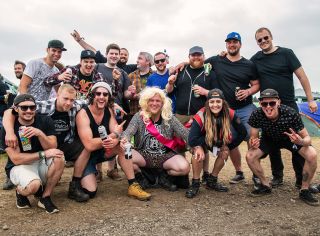 If you're heading to the Reading Festival, Leeds Festival, Latitude Festival or The Big Chill Festival with Hotbox Events this summer check out the Festival Survival Guide on the PAAM Event Management Software website!
It covers all sorts from what to take, how to prepare for the sun and rain, to planning your time away from work and even how to look good whilst living in a field for a week!
The guide has been put together by Hotbox Events staff who have spent many years living it up in festival fields and so are widely experienced in the essentials. They also know exactly what to bring to make sure you can have a comfortable night's sleep, get through your hangover and have a laugh.
If you're thinking of joining us and have some questions, make sure you take a look at our FAQs, as there is a wealth of info in there that will give you a fairly thorough idea of what to expect when you're volunteering with us. Everything from how your shifts will work, working with friends, ordering meal vouchers and your role are covered.
We've been told there is more on the way from PAAM including some handy festival previews so keep your eyes peeled! We'll let you know about it all via our news but if you'd like to be the first to know you can follow PAAM on Twitter and find PAAM on Facebook!