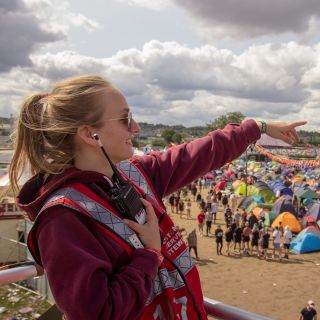 Many thanks to all who have applied to volunteer with Hotbox Events at the 2012 Reading Festival!
We are now full for Reading Festival 2012 volunteering positions so have just closed the Reading Festival application.
We do still currently have volunteering positions available at the 2012 Leeds Festival and 2012 Latitude Festival. You can apply to work and volunteer with us at the Leeds Festival and Latitude Festival via Hotbox Events PAAM.
Volunteering positions at the 2012 Leeds Festival and Latitude Festival are also filling up quickly. You can check how many positions are remaining via the 'About' pages for Leeds and Latitude Festival. The numbers shown are up to the minute totals of how many places are still left to be filled.
For anyone who was hoping to join us at Reading but has been unable to secure a place we would strongly recommend getting an application in for Leeds Festival, as after all the line up is the same just on different days. This way you can ensure you don't miss altogether. In the past whenever we've reopened applications there's only been a handful of positions to fill and they go very quickly.
We may reopen the 2012 Reading Festival application to fill spots cancelled between now and the event. If you would like to be added to the 2012 Reading Festival volunteering waiting list please contact us.